Laissez le bon temps rouler, Brendan!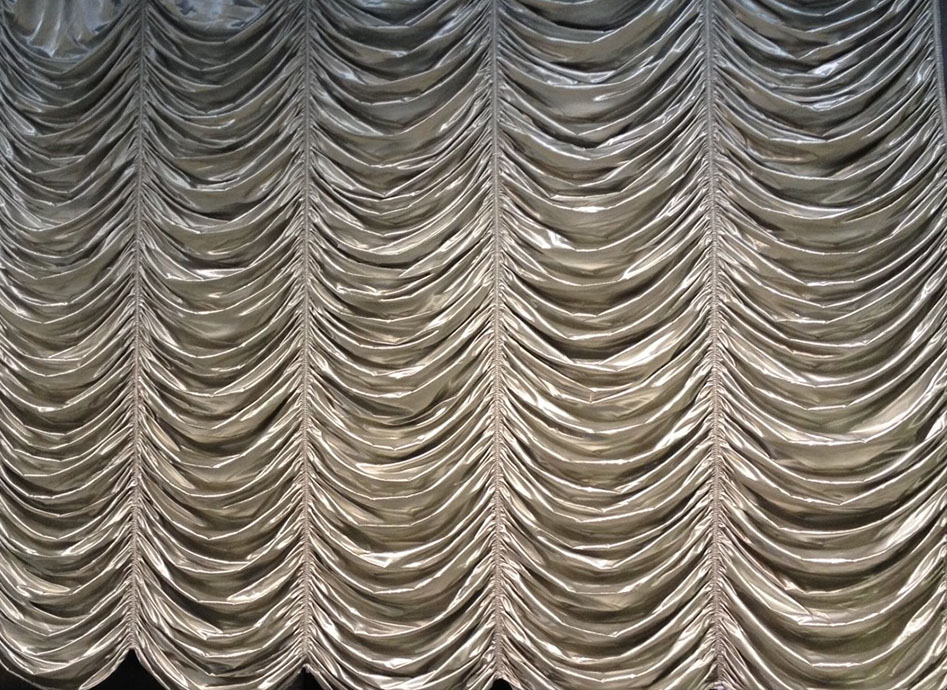 "No, no! I don't want it! Take it back!! I don't want it!" That was the reaction of the Employee of the Month chosen for February 2023, Brendan Roland. As you can see, Brendan isn't the type who seeks the spotlight. But we're going to celebrate him anyway!
Brendan, a designer in IA Stage's drafting department, comes to us with a BA in Theatre Design and Technology from LSU.  "There's something special about live entertainment. I wanted to be a part of it, but I never wanted to be onstage," he said.  (Refer to his reaction when I told him about being EotM.)  Brendan liked theatre, but he loved live music. He spent a lot of time exploring live music venues and "staring at the sound guy." Brendan chose to become part of live performance by live mixing sound. He explained that when he was working with a band, he got to know them and was able to add his voice, if you will, to the performance by supporting the band from behind a mixing board. "I really like teamwork. When you work together, it always pays off in the long run."
As to how he came to Florida by way of Louisiana, Brendan's extended family is from Daytona. His dad took a job in Louisiana when Brendan was three, taking the nuclear family unit with him. Brendan and his younger sister, Mary, grew up coming back to Florida for summer vacations in Daytona Beach. The family moved back to Florida about 4 years ago, whereupon Brendan found IA Stage through a job posting he saw on the USITT Job Board.
Outside of work, Brendan is an avid fisherman who enjoys gardening. He's not into instant gratification. "I play the long game," he said. "It can be tragic if you fail, but the rewards are so worth it. And if you fail, you can always get a good story out of it!"
He's also a diehard cat lover. He and fiancé, Heidi, a civil engineer, have a beautiful cat named Roleaux, the "Louisiana spelling" for Rolo, the candy they named him after.
"I'm super appreciative of the work here and of Mark for giving me the opportunity. I didn't have a lot of experience when I started. Everyone here – in the office, in the shop – has helped me." And it's Brendan's willingness to help others from the day he came on board, that got this humble man nominated in the first place. Brendan's award is two tickets to see Cirque du Soleil's Drawn to Life in Orlando.
Congratulations, Brendan! We're glad you found us.